Government-wide Acquisition Contract (GWAC)
PuriCloud is proud to be an award-winning 8(a) small business contract holder.
The 8(a) STARS III GWAC ordering period is a five year base with one three year option. This ordering period began on July 2, 2021.
The ceiling for 8(a) STARS III is $50 billion.
8(a) STARS III allows for fixed price, time and materials, labor-hour or a hybrid blend of these task order types.
The contract access fee for the 8(a) STARS III GWAC is .75%, the same as GSA Schedules.
The contract includes two sub-areas, one for emerging technology and one for OCONUS requirements.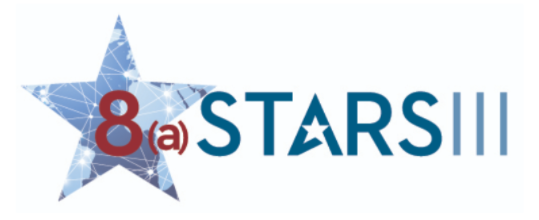 8(a) STARS III participants provide evolving state-of-the-art emerging technologies. The convergence and integration of Information Technology with ancillary services and equipment has become a growing necessity for the modernization and security of government IT service-based infrastructure solutions.
The 8(a) STARS III Governmentwide Acquisition Contract (GWAC) is a $50 billion multiple-award indefinite-delivery/ indefinite-quantity (MA-ID/IQ) contract designed to provide federal agencies with innovative information technology support.
The scope of STARS III is centered on North American Industrial Classification System (NAICS) code 541512, but may include other NAICS codes that are predominately associated with IT related services. These may include, but are not limited to, 541511, 541513, 541519, and 518210. The contract offers technology support from simple to complex services-based solutions such as information assurance, cybersecurity, artificial intelligence, security technology integration, data protection and more.
Program Manager - Erik Castle: 208.716.4789, [email protected]
U.S. Department of Homeland Security (DHS) Eagle II Tech Contract
Protecting the DHS IT infrastructure is foundational, as cybersecurity is a growing concern worldwide. The theft of sensitive information and data using malicious cyber practices is a threat to national security. Accordingly, DHS Strategic Solutions Office (SSO) has added 8(a) STARS III to its Eagle NextGen Strategic Solutions portfolio. Adopting 8(a) STARS III will give DHS access to emerging, cutting-edge technologies unavailable in the current Eagle NextGen portfolio of small business GWAC's.