Emerging Technology Solutions
Our expertise in state-of-the-art AI-based technology can help with digital transformation to the NextGen of emerging technology.
Artificial Intelligence (including Machine Learning, Deep Learning/Neural Networks, Natural Language Generation)

Autonomic Computing

Quantum Computing

Technological Convergence
Government-wide Acquisition Contract (GWAC)
The 8(a) STARS III GWAC ordering period is a five year base with one three year option. This ordering period began on July 2, 2021.

The ceiling for 8(a) STARS III is $50 billion.

8(a) STARS III allows for fixed price, time and materials, labor-hour or a hybrid blend of these task order types.

The contract access fee for the 8(a) STARS III GWAC is .75%, the same as GSA Schedules.

The contract includes two sub-areas, one for emerging technology and one for OCONUS requirements.
Government Next-Gen IT Solutions
Microsoft Azure Government is the mission-critical cloud, delivering breakthrough innovation and security to U.S. Government customers and their partners. With world-class security, protection, and compliance, agencies can accelerate cloud adoption with confidence, in a consistent hybrid environment designed for flexibility and scale.
Azure Government enables innovation with deeply integrated cloud services, data and advanced analytics and an open application platform, that provides the building blocks to rapidly develop, deploy and manage intelligent solutions. Government customers can leverage the vast network of Microsoft's technology partners and diverse marketplace offerings, to advance their mission and serve their citizens.
Cloud Automated Detection and Response (ADR)
Our Cloud ADR solution is a fully AI-driven, cloud-based SOC for companies that need to protect on-premises and public cloud infrastructure, yet do it much less expensively—and more effectively—than operating a traditional, physical SOC. Another advantage is out-of-the-box functionality of seven different security tools.
The ADRCloud monitors all threat surfaces to detect known and novel cyberattacks. It uses ML-based threat detection models, driven by AI, to automatically find and stop threats by their tell-tale behaviors both within the threat analytics, as well as the network data.
Cloud Infrastructure Entitlements Management (CIEM)
Deliver CIEM through multi-cloud permissions management platform that enables the automated enforcement of least privilege policies at cloud scale. Comprehensive cloud infrastructure protection becomes easier with instant detailed reports of any anomalies or suspicious behavior and demonstrate automated and continuous compliance with insider threat resolution.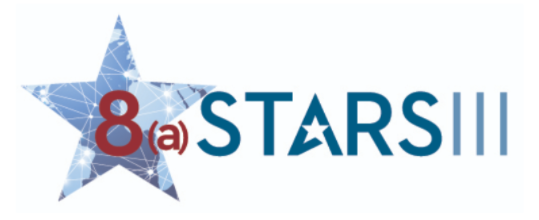 8(a) STARS III participants provide evolving state-of-the-art emerging technologies. The convergence and integration of Information Technology with ancillary services and equipment has become a growing necessity for the modernization and security of government IT service-based infrastructure solutions.
The 8(a) STARS III Governmentwide Acquisition Contract (GWAC) is a $50 billion multiple-award indefinite-delivery/ indefinite-quantity (MA-ID/IQ) contract designed to provide federal agencies with innovative information technology support.
The scope of STARS III is centered on the North American Industrial Classification System (NAICS) code 541512, but include other NAICS codes that are predominately associated with IT related services. These may include, but are not limited to, 541511, 541513, 541519, and 518210.
The contract offers technology support from simple to complex services-based solutions such as information assurance, cybersecurity, emerging technology, artificial intelligence, security technology integration, data protection and more.
Program Manager - Erik Castle: 208.716.4789, [email protected]